An A to Z guide to Earth-friendly waste disposal (electronic copy)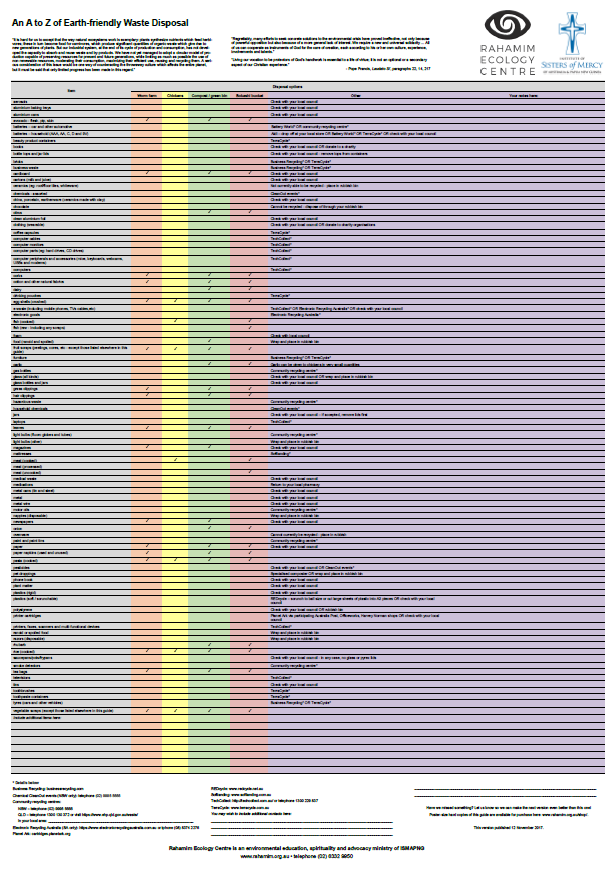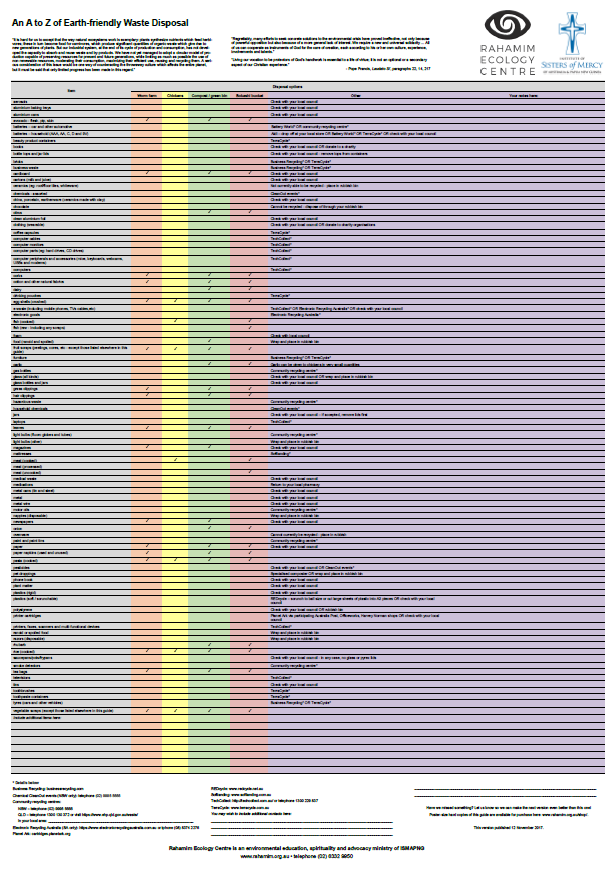 An A to Z guide to Earth-friendly waste disposal (electronic copy)
This PDF guide lists nearly 100 different types of commonly-produced household and office waste, and provides a range of Earth-friendly disposal options (including composting, worm farming, recycling through local Council and community service schemes).
As recycling options vary significantly from local area to local area, space is provided for you to add your own notes.
The guide is formatted for printing on A1 size paper (594 mm x 841 mm). Hard copies can be ordered from Rahamim (see that entry in this shop, or telephone (02) 6332 9950 to order).